A dental crown is a restorative cap used to improve function, aesthetics, and strength of an existing tooth. The need for a dental crown may be due to a variety of reasons, such as: having completed a root canal, when decay has inhabited the majority of the tooth structure, if the tooth is broken down, leaving minimal structure, or other cases in which a traditional dental filling is not sufficient in restoring the tooth's function. If a dental crown is not done when needed, the tooth is at risk of further fracture or damage. This can cause the tooth to have to be removed and a replacement option needed. A dental crown can help prevent removing teeth when they are not strong enough on their own, yet still able to be restored.
During the crown preparation appointment, an initial impression is taken of the current tooth structure. The dentist will then administer local anesthetic to reduce sensitivity during the shaping of the tooth. Once the tooth has been shaped and prepared by the dentist, a second impression is taken which is sent to a dental lab where the crown is fabricated. Before ending the appointment, a temporary crown is made from the initial impression and cemented to help maintain the space and reduce any sensitivity while the crown is being made. The making of the crown can take between 1-2 weeks.
Unless the dentist advises a specific material, you as a patient have the choice between what type of material you would like your crown to be made of. Different materials differ in cost. Typically they are made of porcelain, metal covered with porcelain or gold. When the lab has completed fabricating the crown, the patient will return for a subsequent appointment for removal of the temporary crown and cementation of the permanent crown, so long as the margins meet and the bite is correct. On occasion, the crown may not fit as well as the dentist would like, in which case a new impression would be made and the temporary crown is re-cemented. Though this does not happen often, it is still a possibility.
The life span of a dental crown is dependent on the care one takes of it. They need to be properly cleaned like a regular tooth as plaque can sit along the margins of the crown and create cavities that can alter the crown. If decay is to grow under the crown, it will need to be removed and assessed if restorable for a new crown. If not, the tooth may need to be removed and an alternate replacement will be required. Regular brushing and flossing as well as annual check-ups to your dentist can definitely help prevent this from happening.
Expressions Dental™ Dentists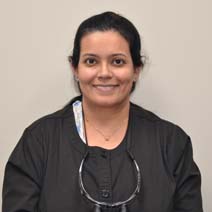 Dr. Gurpreet Gill
General Dentist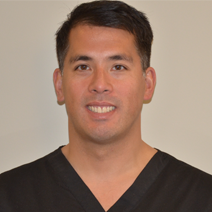 Dr. Dionysius David
General Dentist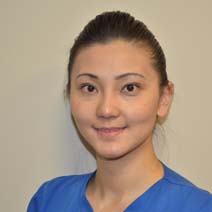 Dr. Jennifer Li
General Dentist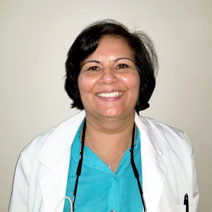 Dr. Neerja Khosla
General Dentist
All services are provided by a General Dentist.