Dental Night Guards Calgary
Nightguards are needed when a patient may grind or clench at night, usually caused by stress. Such grinding and clenching can cause headaches and jaw pain when awake. It can also cause teeth to become sensitive, irritate the nerves and cause grinding holes in the teeth.
The custom nightguard procedure consists of two fairly quick and easy appointments. Impressions are initially taken on the upper and lower arch. A bite registration is also taken to determine how the teeth occlude together, ensuring there isn't any unnecessary pressure to the teeth. The patient will return for a subsequent appointment in a week, once the lab has fabricated the patient's custom nightguard. When the patient returns, the nightguard is inserted, fitted, evaluated, and sometimes adjusted by the dentist to ensure proper fitting.
It is important for the patient to monitor the wear and fit of their nightguard. Excessive wear and improper fit can cause the nightguard to provide inadequate protection against trauma. If there is a feeling of pressure on either side, the nightguard needs an adjustment as to not cause more pressure on one side than the other. Cleaning a nightguard can be done with a toothbrush and soap and water or a Polident tablet.
Expressions Dental™ Dentists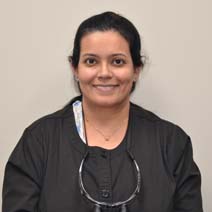 Dr. Gurpreet Gill
General Dentist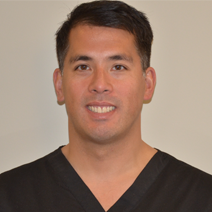 Dr. Dionysius David
General Dentist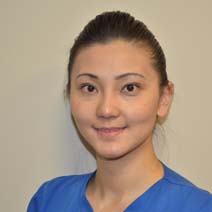 Dr. Jennifer Li
General Dentist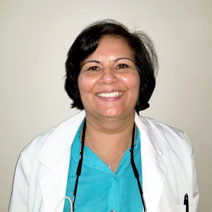 Dr. Neerja Khosla
General Dentist
All services are provided by a General Dentist.