Invisalign is an orthodontic treatment done by using removable plastic aligners. They help straighten teeth without metal brackets and wires. Every individual is different and treatment depends entirely on the patient's individual needs.
Before receiving Invisalign, a patient is required to come in for a consult. This is where our general dentist will see if the patient is a candidate as well as the process, home care and fees are discussed. If the patient is a candidate, the next appointment would be impressions, radiographs and photographs which are sent to Invisalign and an animation is made up to define the amount of aligners needed and the type of movement that will be made. The patient is brought in to discuss this. Once this is approved the aligners are sent to the office. Once the aligners are received the patient is ready to start treatment.
Buttons are sometimes needed to help move the teeth. Buttons are composite bonded on the tooth surface. Reductions may be needed in between the teeth to help crowded teeth move. These are not always needed and are dependent on each individual. Once the patient receives the first set of aligners, they are booked frequently to monitor the progress and make sure everything is on track.
Once treatment has fulfilled its course and the teeth are aligned, the buttons are removed and the patient is to wear a retainer, which is also a plastic aligner. A retainer is a lifetime commitment. With any form of orthodontics, once the teeth have moved from their original place, they want to move back. Therefore, a retainer is needed to help keep teeth where they are. If a retainer is not worn, the teeth will start to move. There is also the option of a wire behind the teeth, which is not removable.
Expressions Dental™ Dentists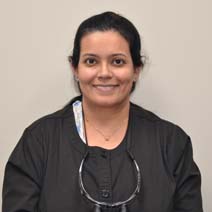 Dr. Gurpreet Gill
General Dentist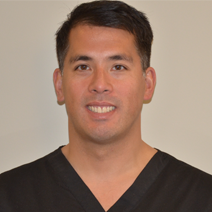 Dr. Dionysius David
General Dentist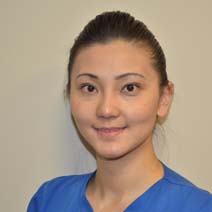 Dr. Jennifer Li
General Dentist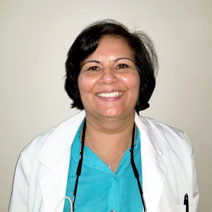 Dr. Neerja Khosla
General Dentist
All services are provided by a General Dentist.